In my little yellow notebook, a host of half-baked stories sit crammed in random disarray. They all wait in eager anticipation of a possible debut on the big screen (my PC). But today none of these stray sentences seem to send forth any creative jolts. The harder I look, the more I'm convinced that they were all written during a bad bout of writer's diarrhea. And so I decide to lay down the pen, pick up the ladle and cook up a nice meal using the frozen prawns long forgotten and burrowed deep within my freezer.
I try to jump-start my imagination as I rinse them. The prawns seem strangely familiar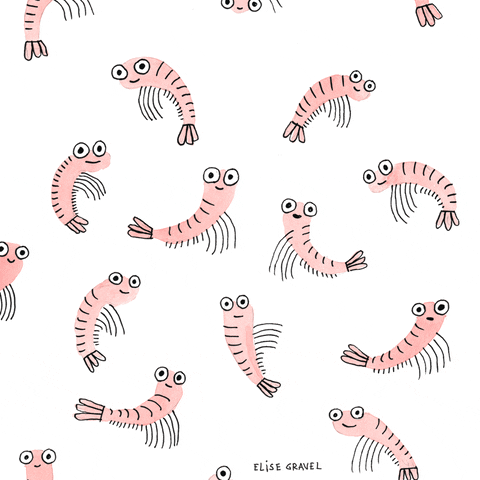 '…Tiny embryos of a lost race in a forgotten galaxy far away…'
As I view the scene in my minds eyes some of the little critters slip through my fingers into the drain chute. I salvage those that remain and put them into a colander.
'…Embryos stashed away in the deep recesses of a frozen world…'
I chop the mushrooms, bell peppers, onions and cilantro with ferocity.
'…To be thawed out of hibernation into a new existence…'
Meanwhile the pan on the fire is billowing out smoke as the oil has all but evaporated.
'…by the rescuers, the keepers of the lost galaxy Mushantro…'
The onions sting my eyes as I wrestle them into submission with my chopper.
'..Many tears have been shed by their leader, the mighty Belliathan…'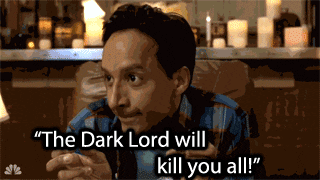 I can't take it any longer. It has to be done! I turn off the gas, abandon the prawns and greens and rush to my PC. The words come in torrents.
A good hour later I'm still pounding away at the keyboard. The hubby's home and hungry and heads straight for the kitchen to investigate the cloud of smoke that now pervades the house after my little kitchen blooper.
He spots the colorful mess of veggies on the cutting board and the prawns left out to dry and heads my way for an explanation. 'Sweetheart that's colliteral damage', I tell him as I bask in the throes of a writing roll.