Liev Schreiber thinks he's a terrier
I think he's a gorgeous hunk of meat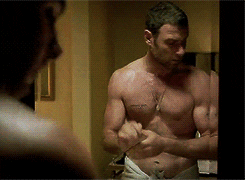 I don't think Liev gives a shit about what I think.
Anyways coming back to what I was trying to say.
In this video Liev eloquently explains the different kinds of actors in the industry using the analogy of different kinds of dogs. Liev reckons he's a terrier – constantly yipping and barking and never letting go of something once he's hooked on to it and working himself to the bone in the process.
It made me think about what kind of dog I was channeling as a writer
Yes I hear you say I may be pushing it too far with the dogs and the channeling and the writing.
I don't give a shit what you think. I don't think Liev does either
In any case – All is fair in Liev and War (see what I did there??)
Coming back to the dogs and the channeling – I think I'm a chihuahua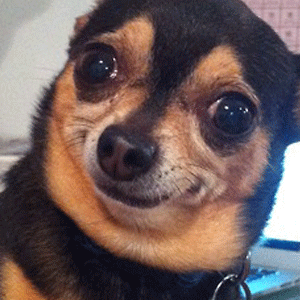 You ask why? Well let me tell you why.
I'm fun. I'm entertaining. I'm loyal to a fault.
And most importantly- I CAN'T be house-trained .
I'll pee where I want to and I make up the rules as I go along – with my neurosis in tow.
The chihuahua is a perfect representation my lawless, neurotic, hand-wringing, menopausal, angry, and very tiny (read non existent) inner writer
And I think terriers and chihuahuas could be great friends – and maybe lovers
I'm pretty sure Liev would agree with me.